At least ten members of an Iraqi militia group were killed in an attack by Islamic State militants.
A statement released by the Shiite-dominated Popular Mobilization Forces (PMF) said the deaths occurred during "fierce clashes" with ISIS.
The IS group's attacks continued in some parts of Iraq, despite the country claiming victory over the group after the loss of territory.
The country's designated prime minister promised to pursue those responsible.
"The operation carried out by the criminal terrorist groups represents a desperate attempt to exploit the situation of political rivalry that makes it difficult for the government to form to fulfill its national duty to ensure the safety of its citizens," said a statement by Mustafa al-Kadhimi. on Saturday.
Kadhimi is the country's third appointed prime minister in three months. His statement, released on Saturday, urged the formation of a new government to assist in national security and stability.
Iraq is facing a political stalemate since mass protests against the government forced former Prime Minister Adel Abdul Mahdi to resign in November 2019.
Hundreds of protesters were killed in the disturbances, shot by security forces and unidentified gunmen.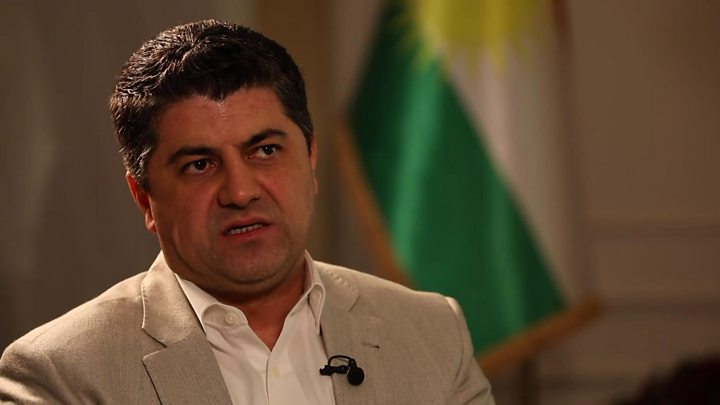 Saturday's PMF statement said several other militiamen were injured in the attack, which took place amid clashes in Salahuddin province.
PMF is a comprehensive organization formed in 2014 and comprises dozens of predominantly Shiite militias. The PMF continues to work closely with state security forces to prevent ISIS from gaining ground in the region.
More than two years after IS 'territorial defeat in Iraq, militants still loyal to the group continued to carry out attacks in the most rugged and remote areas of the region.
Kurdish and Western intelligence officials warned at the end of last year that ISIS was forcing back as a sophisticated insurgency.
Saturday's clashes seemed to have been the most violent for some time, reports BBC Arab affairs editor Sebastian Usher.