Athletic Club Bilbao retiree Aritz Aduriz delivered an emotional farewell speech during a formal press conference organized by the Laliga club inside its cathedral – the iconic San Mames Stadium on Friday.
The former Spanish national team player, 39, announced his retirement as a professional footballer on Wednesday after medical advice that he needs a hip replacement.
Aritz, his wife and two daughters received royal treatment by Athletic Club players and officials in a brief closed-door ceremony and in strict accordance with security measures against covid-19.
"I can't imagine this farewell or everything that happened to me, because when I was a child, I never thought of wearing Athletic's shirt on a single occasion", quotes Aduriz on the Athletic Club website.
Read too: Aduriz retires at 39 as Athletic Club and Laliga
"I am impressed with all the love I have received these days. It is not a time to be sad, but to be happy, because I always did what I liked and I liked it a lot. That's why I came here.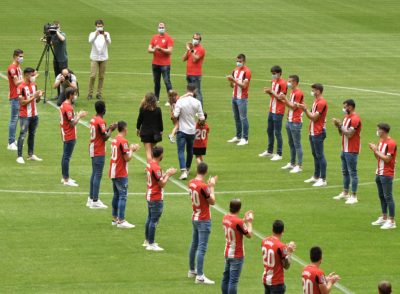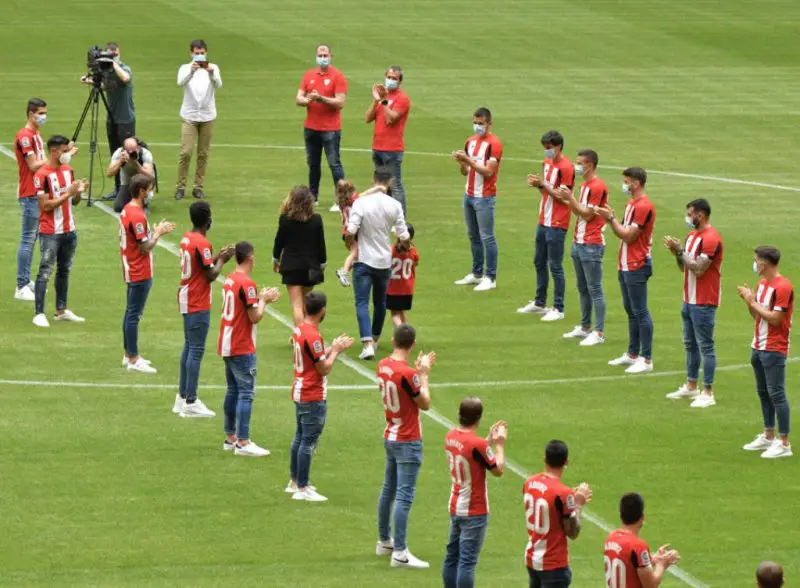 Aduriz says of his long-standing injury: "I have struggled with pain for a long time and, more or less, I managed to hold out and help the team a little, but less and less. But after that confinement, it was definitive and it was not a balanced fight; the scale soon went to the side of the damaged hip. All bodies have their limits and even more so for a professional athlete. There was nothing to be done. At the moment, the team is better off without me. "
He reiterates that not saying goodbye in front of a crowded stadium is not a disappointment for him, as he has had several tributes from San Mames fans during his long career at the club.
"I don't feel the need to have the tribute of the people, because the Cathedral gave me a lot. For me, it was like receiving a tribute every Sunday, "said Aduriz.
"A place on the barge? [Cup celebration] I do not need this. The important thing is that we can promote it and that all Athletic fans like it. And I am like one more, because that is what I will be from now on, one more fan hoping to celebrate the World Cup. "
"We always say Athletic is special and I feel it. The group of people we have here is bestial and that's what makes us different. It is like a group of friends who are competing against the rest of the world. And I leave so many people here who understand what it means, that I don't have to tell them anything because they will transmit it perfectly to the next generations. "
Copyright © 2020 Completesports.com All rights reserved. The information contained in Completesports.com may not be published, transmitted, rewritten or redistributed without the prior written authorization of Completesports.com.